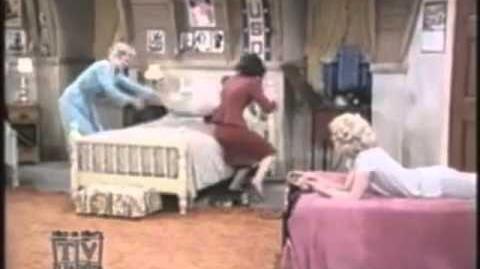 Goodtime Girls is a 1980 ABC sitcom developed by Thomas L. Miller, Edward K. Milkis, and Robert L. Boyett. Set in Washington, D.C. circa 1942, the series followed four women having to share a apartment at the Coolidge Boarding House - in its attic. It aired Tuesdays after Happy Days, but was taken off the schedule in February. However, three more episodes aired on Saturdays before it was eventually cancelled, and scant footage has been seen since.
Ad blocker interference detected!
Wikia is a free-to-use site that makes money from advertising. We have a modified experience for viewers using ad blockers

Wikia is not accessible if you've made further modifications. Remove the custom ad blocker rule(s) and the page will load as expected.