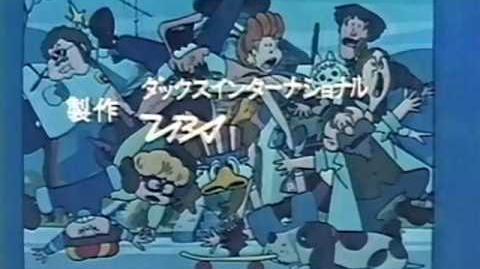 Eagle Sam (イーグルサム) is a anime based on Sam, the Los Angeles 1984 Summer Olympics mascot. The anime is produced by DAX Production and aired only in Japan from April 7, 1983 to March 29, 1984 on TBS (Tokyo Broadcasting System), for a total of 51 episodes.[1] Long before the Games began, Sam was a star in Japan. The opening and ending credits were performed by Eagles.
Only 1 episode, previews, picture books, cels, opening and ending credits of the anime were known to survive and no other episodes, manga, VHS, DVD and Blu-ray releases, or even other information of it have surfaced.
References
↑ MyAnimeList.net article. Retrieved 25 Nov '15.
Ad blocker interference detected!
Wikia is a free-to-use site that makes money from advertising. We have a modified experience for viewers using ad blockers

Wikia is not accessible if you've made further modifications. Remove the custom ad blocker rule(s) and the page will load as expected.