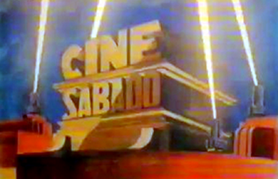 A full animation of the 2008 Cine Sabado logo from 2008 is yet to appear on the Internet as of 2016. It is designed to look like the 1977 20th Century Fox logo and is animated like the 1953 20th Century Fox logo. The music is a ripoff of a 1935 20th Century Fox fanfare that looks like it is being composed by a huge orchestra.
Ad blocker interference detected!
Wikia is a free-to-use site that makes money from advertising. We have a modified experience for viewers using ad blockers

Wikia is not accessible if you've made further modifications. Remove the custom ad blocker rule(s) and the page will load as expected.