Blue's Clues spent many years in development, with its writers experimenting around with different ideas. While the show became wildly popular, lasting more than a decade, it almost didn't quite get its paws off the ground. The show itself had its first airing in 1996, but many fans are unaware of the unaired 1995 pilot created with the working title, Blue Prints.
The pilot was only shown to a few preschoolers as a way to test out the show's interactive elements and formulas. According to reports, the children ate it up, but there were several changes that needed to be made. Blue was originally going to be a cat named Mr. Orange, and later, Mr. Blue. Mr. Salt also had a Brooklyn accent as a contrast to the French accent he was ultimately given. Steve also sported a red shirt instead of his signature green stripes.
The pilot was obscure until 2006 when Nickelodeon aired a 10-year anniversary special detailing the history of the show. A few very short clips of the pilot were shown and the crew members commented on it. After the airing, fans of the series scoured online resources, including bootlegs, torrents, and file-sharing sites. Nickelodeon has yet to let the episode leak, as they felt it was too different from the rest of the series. To this date, the only way to view anything from the pilot is through the very brief clips seen in the special. The plot is most likely the same as the episode "Snack Time".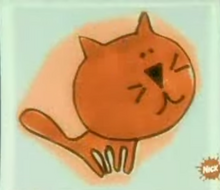 There is also a full song from the pilot episode, which can be seen below.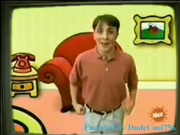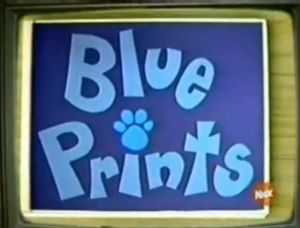 Ad blocker interference detected!
Wikia is a free-to-use site that makes money from advertising. We have a modified experience for viewers using ad blockers

Wikia is not accessible if you've made further modifications. Remove the custom ad blocker rule(s) and the page will load as expected.