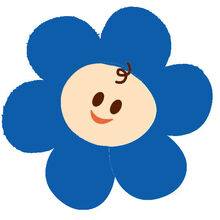 BabyFirst is a media company that produces and distributes content for babies through television, the internet and mobile apps. The content is intended to develop a baby's skills, such as color recognition, counting and vocabulary. There are about 90 BabyFirst TV shows and 41 apps for mobile devices. As of 2014, the network is distributed to 81 million homes, and is based in Los Angeles, California.
Sometime in 2007, BabyFirst TV launched in the UK. Most of its shows were redubbed with British voice actors. No footage of the UK dubs of any of its shows has surfaced. The channel was taken off the air on May 15, 2010 for unknown reasons, though it still airs in Europe and Australia. The UK dubs of the BabyFirst TV shows were available on BTVision starting in 2011, but as previously mentioned, no footage of the UK dubs exist.
Ad blocker interference detected!
Wikia is a free-to-use site that makes money from advertising. We have a modified experience for viewers using ad blockers

Wikia is not accessible if you've made further modifications. Remove the custom ad blocker rule(s) and the page will load as expected.