Plot description
A prospective witch, a kindergartner who acts like a middle aged, an innocent and incompetent pretty devil, and a genius dog which understands man's words presents a slapstick comedy. (from Toei Animation's website)
Lost
The series does released on home video in Japan. Of sixty short episodes, only six are available online in raw Japanese.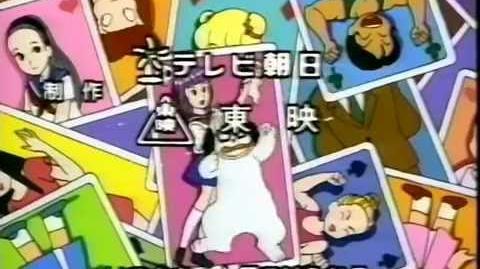 Ad blocker interference detected!
Wikia is a free-to-use site that makes money from advertising. We have a modified experience for viewers using ad blockers

Wikia is not accessible if you've made further modifications. Remove the custom ad blocker rule(s) and the page will load as expected.