In the late 90's, TMS issued an English dub of the Anpanman film "Fly! Chibigon", about the characters befriending a baby dragon named Chibigon, as a pitch pilot for English-language television networks interested in the series. No traces of this dub can be found, but there was a video on YouTube containing the English credits sequence to this dub, which kept the Japanese music used in the original credits. According to said video, actor Richard Kind lent the voice to one of the show's characters.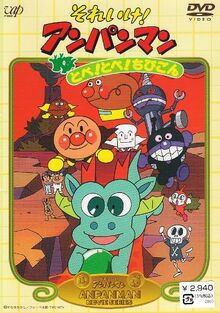 Ad blocker interference detected!
Wikia is a free-to-use site that makes money from advertising. We have a modified experience for viewers using ad blockers

Wikia is not accessible if you've made further modifications. Remove the custom ad blocker rule(s) and the page will load as expected.