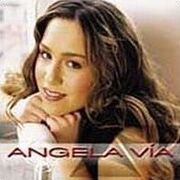 Angela Via was teen pop singer Angela Via's debut album.
It was scheduled to be released on June 6, 2000 on Atlantic Records, but it wasn't available until 2004 when it was released as a digital download through RealPlayer's music store for a limited time. A Spanish-language version of the album was also planned, but it was also shelved.
The only singles released from the album were "Picture Perfect" and "I Don't Care".
Tracklisting
Picture Perfect
Kissing You
So Fly
Stay Together
Wake Up With Me
Girls & Boys
Best Friends
Wish We Could Be Free
I Don't Care
So You Say
A Good Time
Start Over Again
Retrato Perfecto (Spanish-language version of "Picture Perfect")
Catch Me If You Can
Ad blocker interference detected!
Wikia is a free-to-use site that makes money from advertising. We have a modified experience for viewers using ad blockers

Wikia is not accessible if you've made further modifications. Remove the custom ad blocker rule(s) and the page will load as expected.