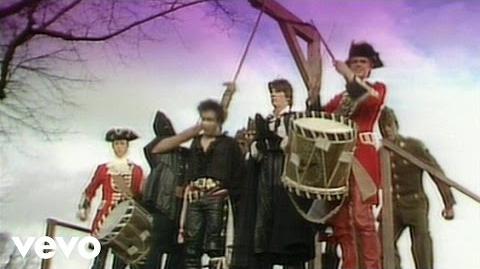 On April 27, 1981, British new wave act Adam and the Ants released the lead single from their forthcoming Prince Charming album, "Stand and Deliver". It was a bit hit in the United Kingdom, spending five weeks at number one on the UK Singles Chart. 22 years later, during his solo career, lead singer Adam Ant wanted to raise awareness of the plight of endangered mountain gorilla by re-recording the track as "Save the Gorilla". It was scheduled to be released on November 17, 2003, but it's release was blocked by co-writer Marco Pirroni and EMI Records, and has never been circulated.
Ad blocker interference detected!
Wikia is a free-to-use site that makes money from advertising. We have a modified experience for viewers using ad blockers

Wikia is not accessible if you've made further modifications. Remove the custom ad blocker rule(s) and the page will load as expected.