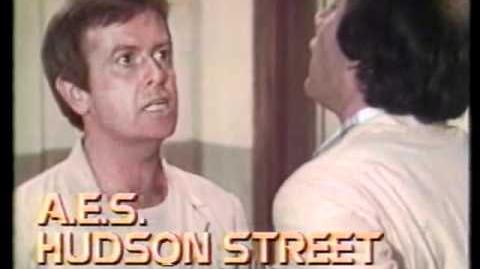 A.E.S. Hudson Street is a 1978 ABC sitcom following the antics of the staff of a Lower West Side Adult Emergency Service. A pilot aired in July 1977, but for the regular series, almost everyone was recast. The regular series went on to air five episodes before being cancelled, and the only part of the show to be seen since then is a promo.
Ad blocker interference detected!
Wikia is a free-to-use site that makes money from advertising. We have a modified experience for viewers using ad blockers

Wikia is not accessible if you've made further modifications. Remove the custom ad blocker rule(s) and the page will load as expected.