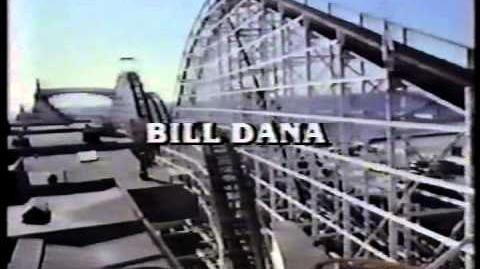 No Soap, Radio is a 1982 sitcom/sketch comedy aired on ABC. The show's plots were usually nonsensical, and the closest it ever got to a continuing plot was centered around the staff of the Pelican Hotel in Atlantic City, mostly manager Roger (Steve Guttenberg), assistant Karen (Hilary B. Smith), and house detective Tuttle (Stuart Pankin). Often, the show was packed with Monty Python-esque sight gags and non-sequiturs (mid-scene, the show constantly cut to "Special Reports"). Five episodes were aired before the show's cancellation, and according to Wikipedia, 13 episodes were taped overall. Since then, the show ran in the UK, where its reception improved due to the removal of ads making it seem more rapid-fire. But even then, whole episodes are tough to find, with only the opening credits, promos, and sketches showing up since the show's two runs.
Ad blocker interference detected!
Wikia is a free-to-use site that makes money from advertising. We have a modified experience for viewers using ad blockers

Wikia is not accessible if you've made further modifications. Remove the custom ad blocker rule(s) and the page will load as expected.